Fully Hosted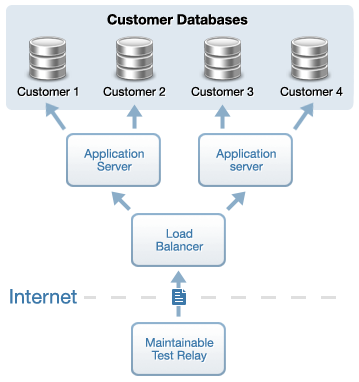 Maintainable hosts your data on secure servers where it is easily accessible though an encrypted web-based user interface. We have multi-tiered data storage plans so that you can expand your resources as your business grows.
Security
Your data is stored in a secure data center and always served using 256-bit SSL encryption. Each Maintainable Test client has their data stored on a different server slice and database so that sensitive data is always private.
Reliability
The data center is extremely reliable with redundant UPS systems, generator backup, closed circuit monitoring, card key access, 24-hour guards, and redundant HVAC systems to keep the temperature right.
Speed
We use top of the line hardware so that Maintainable Test is fast. We actively monitor our application and data center to make sure that each element is performing at expected speeds.
Our experienced team
The Maintainable team is highly skilled in software development and the automated test industry. This ensures that you will speak with experts who understand the challenges of your business and are serious about effectively responding to your business needs.