Connect Factories
Maintainable Test can manage your entire global test operations. It can collect data securely from multiple locations and has been proven to scale to hundreds of active test stations. All of the test data can be accessed via the web using a secure, friendly user interface.
On-Demand Infrastructure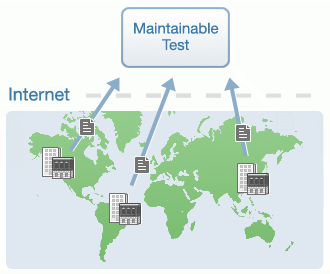 Connecting a new site to Maintainable Test is a simple process. We've successfully connected customers in some of the world's largest manufacturers in both the United States and Asia.
A new account can typically be brought online in a few days. This is possible because the Maintainable Test infrastructure is fully managed by us and most operations are heavily automated through our easy-to-use web interface.
Setting up Maintainable Test at a new site requires very little effort since there is no server equipment to procure, no IT staff to train, and no complicated software configuration like typical test software solutions.
Configure Relays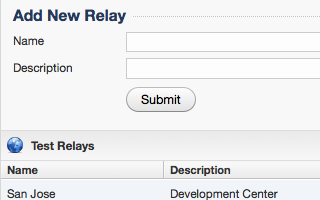 It's simple to configure data collection for a new factory, line, or test station. Each station or group of stations has an associated relay that is responsible for relaying new test data to the Maintainable Test service.
Our relay software is provided free with every subscription and there is no per-site restrictions. Add them as you need them.
Our web interface makes configuring a new relay fast and easy. Our automation means there's no delays and no need to request assistance. Just visit your account settings and add it with a few clicks.